Marks & Spencer's Plan A has paid off. Literally. As the first big retailer to create and pursue large-scale eco and ethical commitments, this week M&S reported that Plan A activities led to £70 million in cost savings last year- from energy efficient stores, to hanger recycling and packaging reductions - more than outweighing any investments it made in Plan A projects.
Also this week, the Oxford Street store Selfridges come to the end of its 5-week long Project Ocean aimed at increasing fisheries awareness. One hopes that one day it too will announce cost savings due to its eco and ethical activities. When the feel-good factor starts to wane, retail activism's real sticking power comes when it positively affects the bottom line.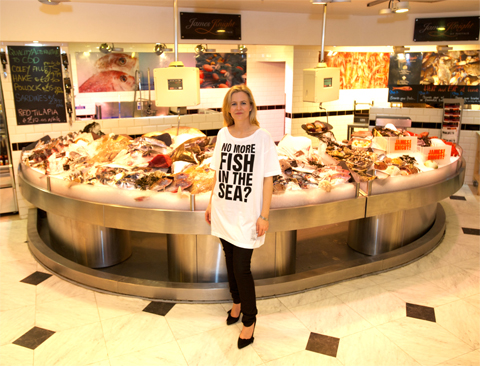 Alannah Weston, Selfridges' creative director, (pictured left) and the impetus behind Project Ocean didn't reveal the cost, only saying it was, 'on the scale of our centenary'. So while the initial outlay was surely high, Project Ocean sets Selfridges off in a new type of trend setting: for other retailers inaction on critical issues should be that much more unacceptable.
More than just embedding fisheries protection into 'Selfridges DNA', Weston said the campaign led to a wide-scale look at the environmental impact of all of Selfridges' activities and how these might be reduced.
Eating endangered fish is unfashionable
It wasn't always this way. Just a few years ago, Selfridges was in the spotlight for other reasons: an undercover sting by animal rights activists traced veal from the stores' shelves back to calves kept in controversial veal crates. Another investigation into 'battery' farming conditions led them to stop stocking quail eggs from a well known supplier.
The idea for Project Ocean came when Weston's brother Galen and friend Jonathan Baillie, the Zoological Society of London (ZSL) director, returned from the failed Copenhagen talks, and warned that her kids would be the last generation to have fishfingers for tea. She wondered, 'what could I as a retailer do?'.
Former M&S chairman Stuart Rose equally had a mix of selfish and altruistic motives in launching Plan A: the need to shout about the good things M&S were already doing and being shocked into action after viewing Al Gore's 'An Inconvenient Truth'.
Both Plan A and Project Ocean harness the power of an much underused tool available to retailers: choice editing. Over 18 months, the Selfridges team worked with the Marine Conservation Society to remove all endangered fish from food halls, restaurants and restaurant partners - including Pret a Manger and Yo! Sushi. In all, some 70 species of fish were delisted.
Weston says she is only fulfilling her responsiblity as a retailer. She says, 'People expect companies to take on issues that their customers care about'. Yet she admitted that customers are still asking for wild Atlantic salmon and that it would 'take time' to change consumer habits. Ethics can easily go out the window when confronted by a delicious looking piece of fish: she is absolutely right in not giving shoppers the opportunity to make the wrong choice.
New platform for fish campaigns
'I still can't quite believe I'm here to talk about fish, in Selfridges, with such an eminent panel, in heels and a dress,' said Dr. Heather Koldewey, ZSL's international marine and freshwater programme manager at a panel discussion that included Queen Noor of Jordan, famous diver Dr. Sylvia Earle and IUCN's Julia Marton-Lefevre.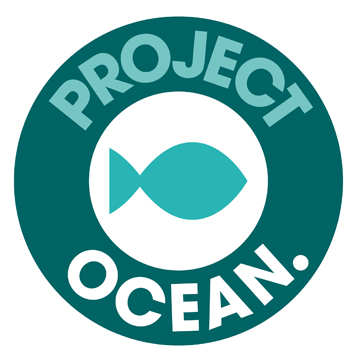 A notable aspect of Project Ocean was the platform it gave to fisheries campaigners and conservationists. More than 20 NGOs were involved in Project Ocean including Greenpeace, WWF, Environmental Justice Foundation and Client Earth.
So while demonstrating the power that retailers do have in forcing us into ethical consumerism, Project Ocean also lent all the important sustainable fishery campaigns a much wider audience.
With some 4 million people viewing the shop's coral reef window displays and 8 million people seeing the campaign's advertising, it was a case of social marketing at its best. Celebrity chefs served up sustainable fish dishes, the 'mother of retail activism' Katharine Hamnett designed slogan t-shirts, there were ocean inspired fashion exhibitions and talks with heavyweights like the End of the Line author Charles Clover.
So far the bottom line is as follows: in five weeks over £86,000 was raised to support a Marine Protected Area in the Philippines. It's a great start to what could be an exciting new era in retail activism.