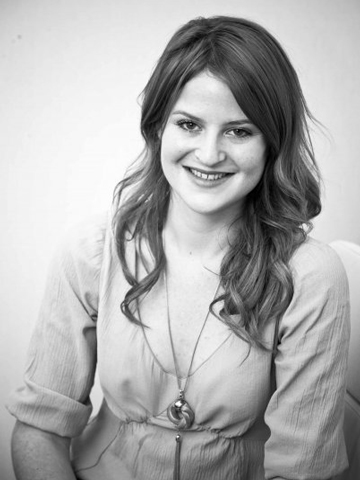 As a former beauty editor and make-up artist, getting to grips with the progress being made by the natural and organic beauty industry is one of the best parts of my job. Everywhere I look, I see brands doing their best to make looking good as low-impact and eco-friendly as possible, and putting the big boys to shame in the process. Whether it's trialling banana fibre packaging (Lush) or developing an organic toner that knocks the socks off the competition (Pai), organic beauty companies are leading the field in innovation, creativity and efficacy – all without recourse to synthetics, toxins and animal-derivatives. For the conscientious consumer, choosing organic, natural and Fairtrade brands is a no-brainer.
But it isn't just about excellent ethics and green credentials anymore. Modern eco-brands now offer the sort of quality and attention to detail once only found in the luxury market, with the result that the organic sector is growing – and fast. So who deserves the plaudits this year? Having spent the last 12 months looking at hundreds of different products, checking out their eco-credentials and seeing whether or not they actually work, here's what I've found. These are the products you want in your bathroom.
Best moisturiser: NUDE Advanced Cellular Renewal, £78
The anti-ageing market has always been a tough nut for organic and natural brands to crack, not least because women are understandably reluctant to ditch the tried and tested in favour of something new. But it's not all the consumer's fault. If you're going to cough up £50, £60 or £70 for a new moisturiser, the least that you can expect is some improvement and many natural brands simply haven't delivered. But the new breed of organic and natural anti-ageing product is changing all that, with NUDE's Advanced Cellular Renewal range proving particularly impressive. The newest addition, the moisturiser, isn't cheap but really works and is silicone and paraben-free. It won't, of course, tackle everything – for that you need a facelift – but what it did do was leave our tester's skin softer, smoother and considerably more even.
Runner up: ILA-Spa Day Cream for Glowing Radiance, £61.27
Luxe formulations, organic ingredients and impressive efficacy have made ILA's Day Cream my new go-to in the morning. Definitely worth checking out.
Find out more: www.nudeskincare.com, www.ila-spa.com
Best luxury brand: Aromatherapy Associates
It's been around for the best part of 30 years but Aromatherapy Associates is still at the top of its game. Its luxe formulations are wholly based on natural botanicals and they really work. If you aren't already a convert to the therapeutic powers of aromatherapy, you will be once you've added a capful of the Deep Relax Bath Oil to your evening soak – it will send you to sleep more quickly than a chapter of Middlemarch and smells significantly better. The brand also gets a special mention for its spa treatments, which are second-to-none and will leave your skin looking fabulous. The Rose Renew facial is particularly good and is my first port-of-call when my skin needs a little TLC.
Runner up: Bodhi
Not only is everything in Bodhi's holistic bath and body range free from nasties such as synthetics, petrochemicals and sulphates, there's also no palm oil. What is left is a range of gorgeous-smelling natural products that make taking a shower a real pleasure.
Find out more: www.aromatherapyassociates.com, www.bodhi.uk.com


Best everyday brand: Melvita
French pharmacies are famous for their racks of ultra-effective, well-priced beauty products. Melvita has taken the best of its native country's pharmaceutical tradition and made it organic. Nothing costs more than £32 and the number of products on offer is huge: whether you're after family-friendly bubble bath, a quality moisturiser or a bottle of perfume, Melvita is guaranteed to have it. The newly launched Apicosma honey range is excellent, and a return to the brand's beekeeping roots – there's even a beehive on the roof of their Covent Garden flagship store. I particularly like the Apicosma Body Balm; it completely eradicated dry skin from my elbows and did a brilliant job of sorting out hard skin on my feet. Highly recommended.
Runner up: Yes to Carrots
No nonsense, no nasties and no gimmicks: Yes to Carrots is a great basic skincare range that's well-priced and perfect for just about everyone.
Find out more: www.uk.melvita.com, www.yestocarrots.com
Best cleanser: Suti CLEANSE Facial Cleanser, £26
Few cleansers approach Eve Lom's award-winning effort, but Suti's simple oil-based cleansing balm runs it close. Supplied with a muslin cloth, the gentle cleanser is based on organic avocado, sunflower and apricot kernel oils, which leave skin feeling nourished and soft. It does a great job of removing eye make-up too and left my lashes nicely conditioned.
Runner up: Evolve Daily Detox Facial Wash, £10.99
Great if you're prone to greasy skin, Evolve's gentle Daily Detox Facial Wash doesn't strip skin of its natural oils, leaving it soft and grime-free. It also smells wonderful.
Find out more: www.suti.co.uk, www.evolvebeauty.co.uk
Best serum: Forest Secrets iRejuvenate Plus, £35
Dr Barbara Olioso, the brains behind Forest Secrets, isn't just passionate about beauty; she cares about the environment too. The result is Forest Secrets: a brand that prioritises the planet but really, really works. Initially sceptical, I got a range of different people to see what they thought of it and their reactions largely mirrored my own. 'It worked' cropped up most frequently, along with 'my skin looks brighter' and 'I love it'. Better still, nothing in the small range costs more than £35.
Runner up: Estelle & Thild Rose Otto Age Prevent Facial Serum, £46
Not surprisingly for a brand that started life in babycare, nearly everything produced by Sweden's Estelle & Thild is ultra gentle. The organic Rose Otto serum is wonderful for dry skin in need of a pick-me-up and smells amazing to boot.
Find out more: www.forestsecretsskincare.com, www.estelleandthild.se
Best for body: Dr Bronner's
The ultimate activist's brand, Dr Bronner's has a long history of making effective organic body care and has spent a similarly lengthy period campaigning for better organic and ethical standards across the beauty business. There are absolutely no nasties in anything the brand produces and most of its lotions and soaps are multi-purpose. The Magic 'All-One' Organic Lotion for hands and body in Lavender and Coconut is my top pick: I keep a bottle on my desk and couldn't live without it. It's also inexpensive and lasts for ages.
Runner up: Pai Skincare
A relative newcomer, Pai's organic, chemical-free products are building up a cult following and for good reason: they all work brilliantly.
Find out more: www.drbronner.com, www.paiskincare.com


Best for hair: Pureology
No one feels good when their hair looks bad, which is why finding a decent shampoo and conditioner to keep your locks in good nick is so important. Unfortunately, few brands manage to live up to their claims and although there are honourable exceptions – Kerastase and Redken spring to mind – finding one that works for you is a labour of love. In the eco-friendly field, there are even fewer options around, which is why Pureology was such a lovely surprise. Totally natural and 100 per cent vegan, its excellent SuperSmooth shampoo and conditioner did a brilliant job of cleaning my long, thick hair and left it ultra soft and shiny. Better than nearly every conventional salon brand I've tried.
Runner up: Lovea Bio
A good choice for families, Lovea Bio's range of hair care products is 100 per cent organic, smells wonderful and is ultra gentle. It's affordable too.
Find out more: www.pureology.com, www.lovea-beaute.fr
Best for nails: Little Bu
Originally made with little girls in mind, Little Bu nail polishes are non-toxic, odourless and wash off with water, which means no more nasty acetone polish remover. I loved the ultra girly colour range, and the extremely glossy finish, which you can boost with a high shine topcoat. It does need to be reapplied frequently though.
Runner up: Butter London
Wonderful sophisticated colours and a 'three-free' formula, which translates as no formaldehyde, no toluene and no DBP.
Find out more: www.iluvlittlebu.com, www.butterlondon.com
Best make-up: Dr Haushka
My usual gripes with organic and natural make-up – that the colour is too sheer and it doesn't last long enough – don't apply to Dr Haushka's excellent cosmetics, all of which are good enough to give MAC a run for its money. A complete lipstick junkie, I was pleasantly surprised by the longevity of Dr Haushka's natural lippie and by the strength of the pigment. Although there isn't a huge colour range (just eight lip shades for example), what's there is ultra-wearable and totally chemical-free.
Runner up: Lavera
Boasting one of the most comprehensive organic make-up ranges available, Lavera's organic cosmetics have good staying power and are easy to get to grips with.
Find out more: www.drhaushka.com, www.lavera.co.uk
Best new launch: Tata Harper
I was completely blown away by Tata Harper, a Canadian eco-brand that's less than two years old. Using only the best naturals (most of which are organically grown), Tata Harper's formulations are designed for women of all ages who want something really effective. And effective they certainly are. I noticed fresher, smoother skin within days of starting to use the excellent Rejuvenating Serum, while the gently exfoliating Regenerating Cleanser banished blemishes and got rid of flaky dry skin instantly. The only real downside is the (expensive) price. 
Runner up: Nature Girl
A good all-round skincare range, Nature Girl boasts gentle formulations, recyclable packaging and organic ingredients.
Find out more: www.tataharperskincare.com, www.nature-girl.com
Best men's brand: Bulldog
Far too many men's brands are just repackaged versions of women's creams, and don't take into account the differing needs of male skin. Bulldog, a brand developed by men for men, makes no such mistake, with everything from formulations to packaging designed with dudes in mind. Extremely popular with our male testers, who said it did what it was supposed to with minimum fuss, I can vouch for the pleasantly herbal fragrance. The 100 per cent natural ingredients in Bulldog products are all sourced from co-operatives, and there's also a dedicated Fairtrade range.
Runner up: Aubrey Organics
Fuss and frill-free, Aubrey Organics offers men a natural alternative to Gilette and co that really works. The slick, black packaging gets a thumbs up.
Find out more: www.meetthebulldog.com, www.aubreyorganicsuk.co.uk
Best fragrance: Honoré des Prés Vamp à NY, £69
Created for France's coolest  natural perfume brand by legendary perfumier, Olivia Giacobetti, Vamp à NY opens with a smoky burst of rum, followed by camphor-scented tuberose and something sweetly fruity. It's slightly odd but 100 per cent brilliant and a worthy follow up to the wonderful Nu Green. What's more, it's now available as one of Honoré des Prés' Les Verrines collection, which means it comes packaged in a recyclable glass jar. Quite simply, the best natural and organic perfume available right now: if you put only one thing on your Christmas list this year, this should be it.
Runner up: Patricia Gallagher Organics Embrace, £58
100 per cent natural and 97.7 per cent organic, the debut fragrance from Patricia Gallagher is an exotic oriental, with amber, musk and ylang ylang lifted by a lively dose of orris root.
Find out more: www.honoredespres.com, www.pgorganics.com
Best campaign: Neal's Yard Remedies 'Save the Bees' campaign
Bees are becoming something of an environmental cause celebre and for good reason: they're seriously under threat thanks to agro-chemicals and habitat destruction. Neal's Yard Remedies isn't the only beauty brand to have taken up the insect's fight but the Save the Bees campaign was easily one of this year's most successful. A petition was launched to ban neonicotinoids, a neurotoxic insecticide lethal to bees, and a fabulous 'Bee Lovely' handcream was produced to fund the fight. So successful was the campaign, that Neal's Yard are planning a repeat in 2012.
Runner up: Lush 'Free West Papua' campaign
Lush got behind the Free West Papua campaign in October, donating the proceeds from sales of The Smell of Freedom perfume to the cause and raising awareness of human rights abuses at the hands of the Indonesian army in its 99 UK shops.
Find out more: www.nealsyardremedies.com, www.lush.co.uk